Spring Style
---
Spring Style
£35.00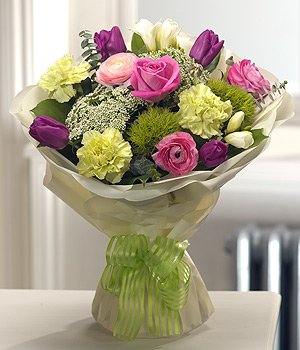 Prices from £35. Image shown is poular (£45)
Delicately fragrant and stunning in design, this spring fresh, sophisticated bouquet features a colourful collection of Spring flowers. Flowers selected may vary to the picture.
Available as an aquapack or hand-tie.
Available in 3 sizes.
* Please note; This bouquet includes spring flowers, so will be shorter than bouquets with all year round flowers.